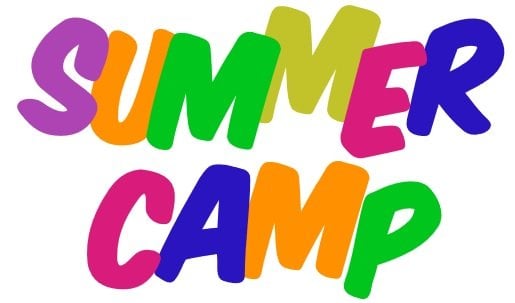 Awesome Camps for Awesome Kids
Monday-Friday 9:00am-12:00noon
Candy Maker Camp
If your kid is wild about chocolate, this camp is for them. Create the most delicious art projects ever. Learn how to make candy, melt chocolate, and use molds. Sweetest camp at EBACC!
Yoga Camp
This playful children's yoga is designed to welcome all stages of developing and growing children. We will focus on mindfulness and breathing techniques to help children develop the skills to understand, identify, and manage their feelings as well as improve fine and gross motor movement through flexibility and strength. This light-hearted approach to yoga will also help build on communication and social skills that can be integrated outside of class.
Choice & Challenge Art Camp
Campers will challenge themselves with their own art making skills. You will be given the opportunity to make your own choices with your artwork. Learn about different artists, materials and techniques which will drive your art making process. Experiment with materials independently in order to solve visual problems in creative ways. Come and learn how to think like an artist!
Sculpture, Collage & Fibers Art Camp
Have you ever wanted to make your own stuffed animal, build your own 3D sculpture using cardboard and clay, or work with construction paper to create your own collage? You will get the chance to work with 2D and 3D art materials, to learn how to hand sew, work with relief sculpture, or try your hand at mosaics!
Kinder Camp
This pre-school camp will work on calendar, weather, alphabet, and number 5-20 to help smooth the transition to kindergarten. Camp will foster creativity & imagination through crafts & games plus fun outside.
Fins, Tails and Slug Trails: Nature Exploration Camp
Join us as we explore the wildlife around us. Games, activities, crafts and hikes will be used to draw us closer to understanding them. We will be looking for wildlife and signs that they live here with us, too!
Lego Camp
Campers experience the wonderful world of Legos. This hands-on camp allows children to lay and create while exploring engineering, architecture and physics. Each unique creation enhances personal creativity.
Princess Camp
Bring out your inner royal with an enchanting camp about Princesses! Campers immerse themselves in a magical week of stories, crafts, music, dancing and imagination with their new friends.
Variety Camp
Campers will experience a sampling of many activities — crafts, sports, scavenger hunt, and more. Every day is different. You won't want to miss a single day.
Wiggles 'n Giggles Camp
At this pre-school camp we do it all. A little of this and a little of that. Come play games, make crafts, and participate in scavenger hunts. Fun, fun, fun every day!